"Safety, durability, and weight saving" are the latest issues for railway vehicles.
"Optimum piping system" works actively in various situations.
There are actually a variety of piping facilities in railway vehicles, such as underfloor piping, air compressor piping, air spring piping, electric conduit, pantograph piping, and piping around the driver's seat. For these types of piping used in Shinkansens, subways, trams, and linear motor cars that are required to be "safe, durable, and lightweight", we offer pipe assemblies suitable for such materials as steel pipes, stainless pipes, aluminum pipes, and copper pipes, as well as fittings. Ihara Science's piping has been widely used.
We consider various requirements of railway vehicles, such as easy and secure installation by anyone, capability of reducing man-hours during piping construction, and being maintenance-free, and offer systematized piping where cassettes or lengthening is locally used.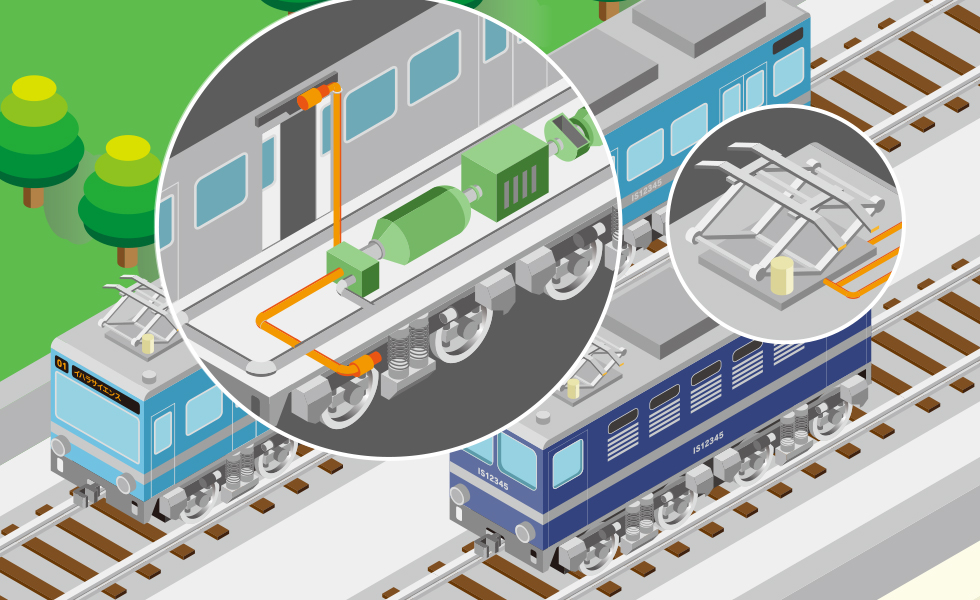 Major equipment/facilities as delivery destination
Shinkansens
Subways
Trams
Linear motor cars