We contribute to requirements of "machine tools" market that become increasingly sophisticated through the concept of unitized optimum piping.
In the field of machine tools centered on machining centers, as their performance becomes more and more advanced, more compact machine body and efficient and stable operation (24-hour operation) are required. It becomes important to minimize mechanical troubles, such as "chips are clogged" and "blade wears quickly due to frictional heat", and how to save energy through the proposal of a coolant system as well as hydraulic piping. Also, in case of trouble, a design that can shorten the replacement time is also necessary.
Ihara Science fulfills these requirements through piping. For example, in order to improve the performance of machine tools through "reduced assembly man-hours" or "secured flow rate", we propose cassettes and units that make full use of 3D-CAD. In such proposal, highly functional and innovative product groups are used, such as "Bunki-kun", which greatly contributes to the reduction of man-hours in coolant piping, "NE bite type fitting", which does not cause leaks in hydraulic and lubricating piping, and "CE bite type fitting", a compact fitting specifically for machine tools.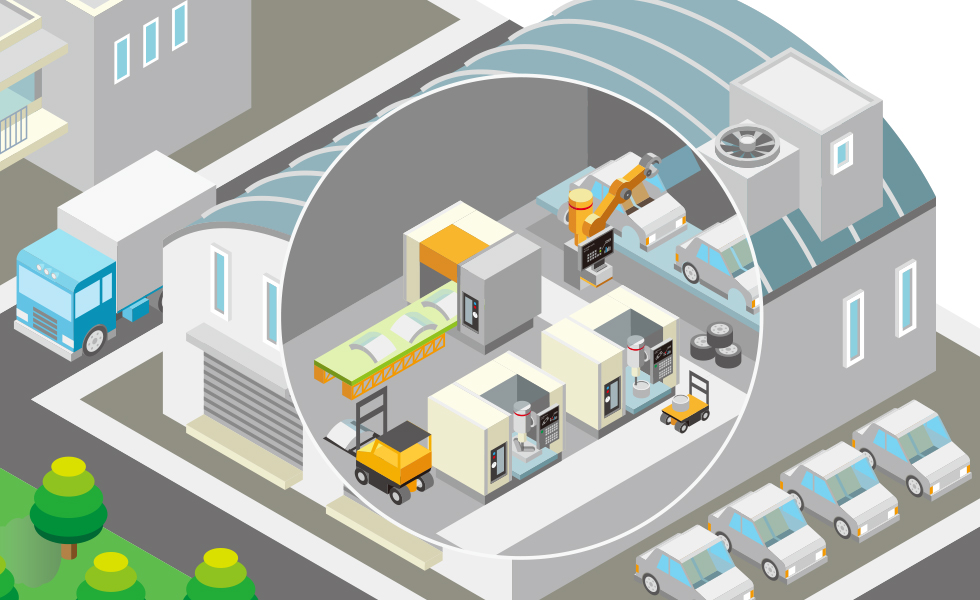 Major equipment/facilities as delivery destination
Lathes
Drilling machines
Boring machines
Milling machines
Grinders
Gear cutting machines
Machining centers
Industrial robots