Fittings and valves used in various industrial machines are evolving,
and also contributing to high machine performance.
Various industrial machines that support our industries include large press machines creating automobile bodies; paint circulation equipment that performs painting; rolling mills used by steelmakers; newspaper printing machines; paper machines needed to produce paper products; and injection molding machines for creating plastic bottles. From small to large, our fittings and valves are used in the hydraulic, lubrication, and cooling piping of those machines. Hydraulic piping fittings, in particular, have evolved out of your sight, from welded fittings in the old days to threaded fittings and to "weld-less" bite type fittings, which has eliminated welding operation. Accordingly, they have improved the performance of various industrial machines. We can say that is part of the history of Ihara Science.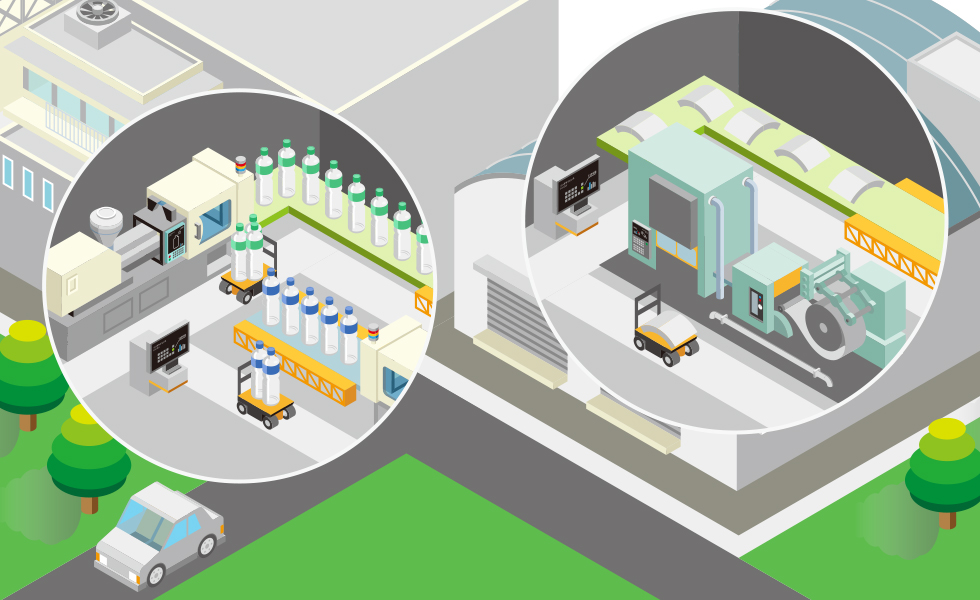 Major equipment/facilities as delivery destination
Rolling mill
Hydraulic press
Wire forming machines
Shearing machines
Bending machines
Die-cast machines
Machining centers
Injection molding machines
Hollow molding machine
Papermaking machines
Paper machines
Steel making machinery
Paint circulation devices
Printing machines