We deliver customized fittings at the angle and length desired by designers at reasonable prices.
Our high-pressure piping systems backed by more than 70 years of experience contribute to the development of construction machinery. Their contribution ranges from individual fittings to functional parts, and from design to production/delivery of pipe assemblies. For example, "fittings that reduce energy loss such as NNT fittings" and long fitting for hydraulic cylinders that is exclusively customized contribute to improve equipment performace and to save the total cost. In addition to fittings, we also offer a lineup of necessary members of piping, such as swivel joints, check valves, and valves for sampling.
Although it becomes common knowledge that a machine is designed to fit fittings with standard angles of 45 and 90 degrees, we deliver customized fittings at the angle and length required. Moreover, the price is more reasonable than expected. This is also one of the reasons we are chosen.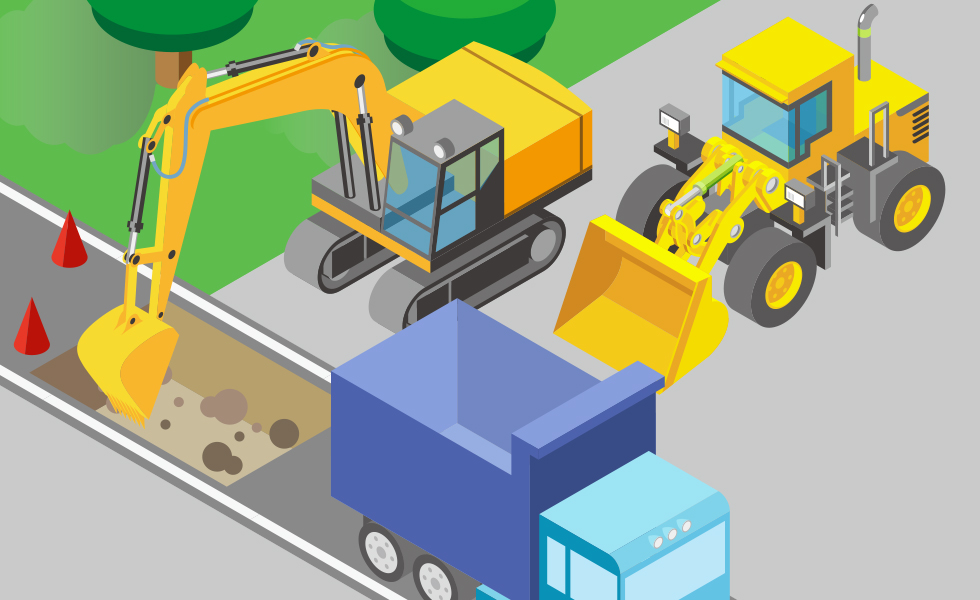 Major equipment/facilities as delivery destination
Hydraulic pressure shovels
Cranes for construction
Vehicle-mounted cranes
Aerial vehicles
Bulldozers
Wheel loaders
Land preparation and asphalt paving machines
Mining equipment and tunnel excavators
Dump trucks
Garbage trucks
Carrier cars
Concrete mixers
Forklift trucks
Agricultural machinery, Rice planters, Tractors, Cultivators, Combine harvesters