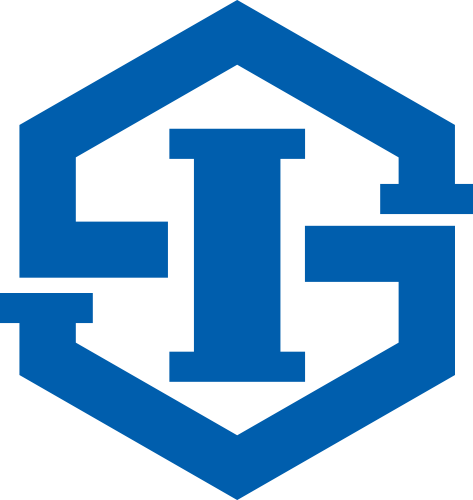 Origin of our company logo (IS mark)
Our company logo represents "Love(compassion) and Myself (individual)I and Science (stand to reason)". "I ('ai')" of the IS means "love" in Japanese and "I" in English. A company is composed of each employee. We believe "Expression of individual spirit" is work. The "IS" mark represents the aspired goal of each employee. That is to say, each one should "feel always with love", "think always with science", and "act always of his/her own will with responsibility".
View of work at Ihara Science
"To convey fluid." To deliver piping systems which are optimally fit for this purpose is our job. We continue to tackle this profound challenge, targeting today rather than yesterday, and tomorrow rather than today.
Although "to convey fluid" sounds unspectacular, it is a key basis for many industries, and also essential for humans to live culturally. We, with obsession and pride in our work, hope to continue helping the world.
"Making customers happy" is our work.
If it does not sound "interesting", it's not for us.
It's our work to think " Being better and make it better".
Both customers and we ourselves mutually feel gratitude from the heart. That is the view of work at our company. When we are engaged in such work diligently and people supporting us are pleased to say "thank you", it is the pinnacle of our happiness.
Our principles
We value the following six things with body, mind, and spirit on an individual basis.
We value ourselves and others. We value customers and our company.
We value nature and society. To value them means to dedicate ourselves with consideration.
We can be valued because we value them.
Each of us will continue challenging this reality day by day, on an individual basis, seeking the best with our body, mind, and spirit.
Promises of employees
We will prioritize human dignity above all, remain always faithful and remember thoughtful attention and gratitude.
We are conscious of being a member of nature, protecting the environment and follow the rules of nature.
We will, as a member of society, behave in a way that does not betray people's confidence and expectations, based on a high level of ethics as well as embracing the rule of law.
We will pursue continued growth on a daily basis so that we can always make discoveries and impression on our customers, and contribute to social progress.
"We see work as part of self-actualization, and will continue striving to create an organizational climate targeting "Dream・ Independence,・ Unity."
* Independence=act by own will
* Unity=work in the team
We will continue striving to strengthen our company so that we can respond to the expectations of those who support us, and develop wonderful Ihara forever.