Clean Piping Division
Numerous new products coming from unique ideas
Clean piping division (High-purity gas, High-purity liquid, Drugs, Food, Pure water, etc.)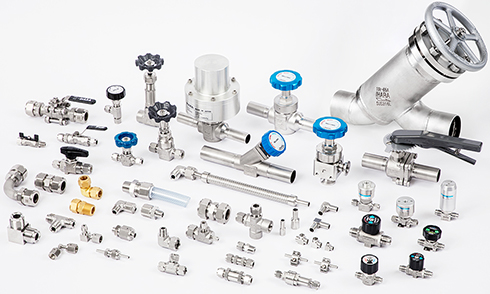 Taking advantage of its technological skills cultivated in hydraulics, the Division engages in business focusing on clean fluids in electronics, high-tech, and chemical markets as main targets. In addition to single fittings and valves , our work range is from design to field installation of total piping package considering optimum by fluid and usage for semiconductor equipment, gas analyzer, high purity gas generator and so on.
Typical production parts and systems
Shizuoka Business Office (Izu-Nagaoka Factory)
Izunagaoka Factory was newly established in 2019 (the first year of Reiwa era), as a mother plant of Ihara Science furnished with state-of-the-art production equipment on a vast site. By concentrating our research and development departments across the company for products and services, production technology, and plastic forming technology, etc., the Factory will respond to customers' diverse demands as a development and production base.
Shizuoka Business Office (Nakaizu Factory)
Nakaizu Factory has served as a base of product development and production technology development. The current factory located in Shimoshiraiwa, Izu City, specializes in producing valves (with diameters from large to small) and units for clean fluids mainly used in semiconductor and liquid crystal fields.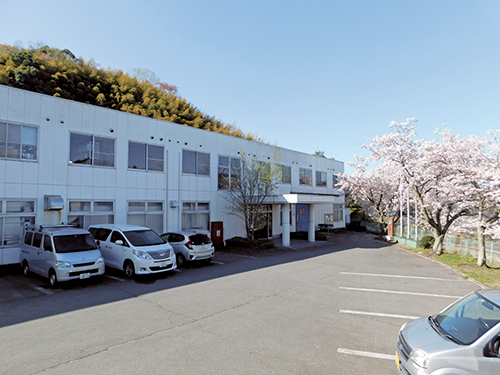 Yamagata Business Office (Yamagata-Ihara Co., Ltd.)
In 1982, Yamagata Business Office was established in Higashine City, Yamagata prefecture, as "Yamagata-Ihara High Pressure Corporation", a wholly-owned subsidiary of Ihara Science Corporation. "Yamagata-Ihara Co., Ltd." mainly produces stainless steel fittings for stainless and plastic tubings, and various valves. Although our company is well-known for bite-type tube fittings, we also develop new stainless fittings one after another, which are not available from existing manufacturers. We have created a processing line that aims short-term delivery of not only mass-produced products but also small lots and many kinds of customized products, which other companies are not good at producing. Trough breaking the common sense that selecting fittings from catalogs as general-purpose products is the cheapest and fastest way, we, as a stainless fittings maker, currently gain a lot of trust from major users.